Table
21
Ardail's Coffey shop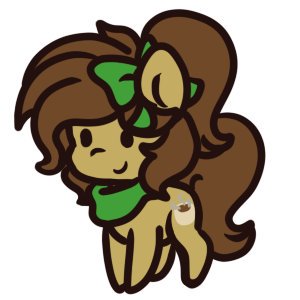 Table
7 & 8
AssasinMonkey
A Monkey's Art. May contain Applejacks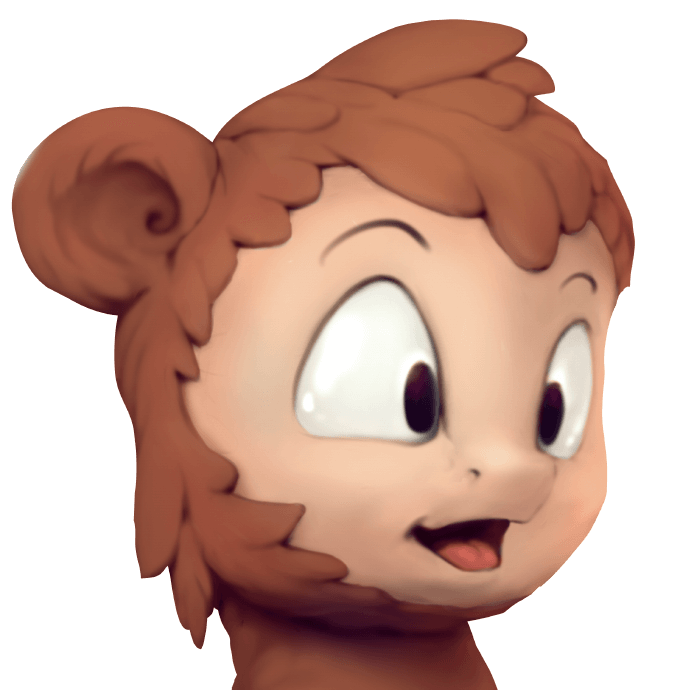 Posters, Wallscrolls, Art Book, Blankets, Playmats, Mousepads, Bags and more.
Table
53
AZ Artworks
Ships and ponies, ponies and ships.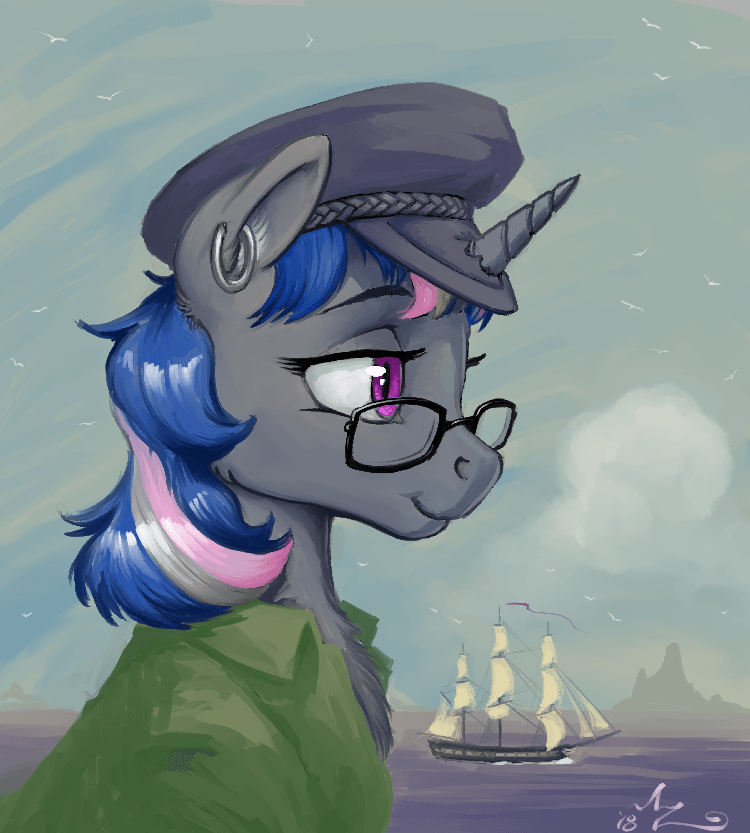 Prints of princesses and other ponies, miscellaneous merchandise, and on-site sketch commissions.
Table
50
Bobdude Draws
Kansas City's Sweetie Belle artist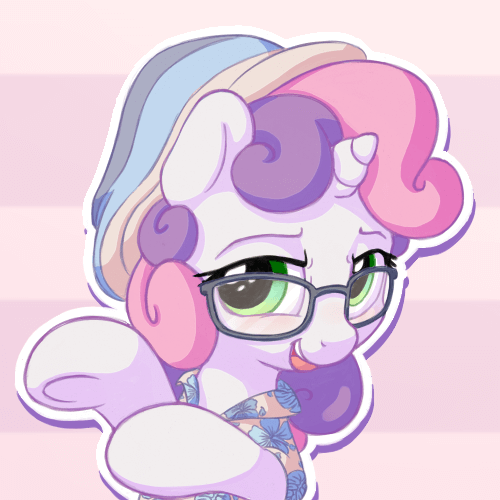 KC's filly artist makes it back to Seattle with new stickers, blankets, charms, and everything in between. Come check out all the new stuff with all the old cute
Table
19 & 20
boiler3/Sweetcream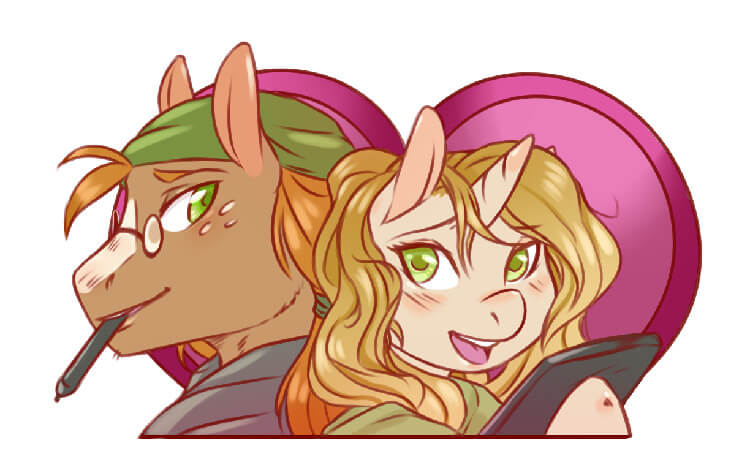 Hobbes and Sweetcream have enjoyed the fandom for quite some time, and are exited to be working together to bring you all sorts of wonderful new projects! from art and apparel to body pillows and pins, to card games and commissions you're sure to find som
Table
22
Breakfast Tee
Nothing you needs, lots of stuff ya wants.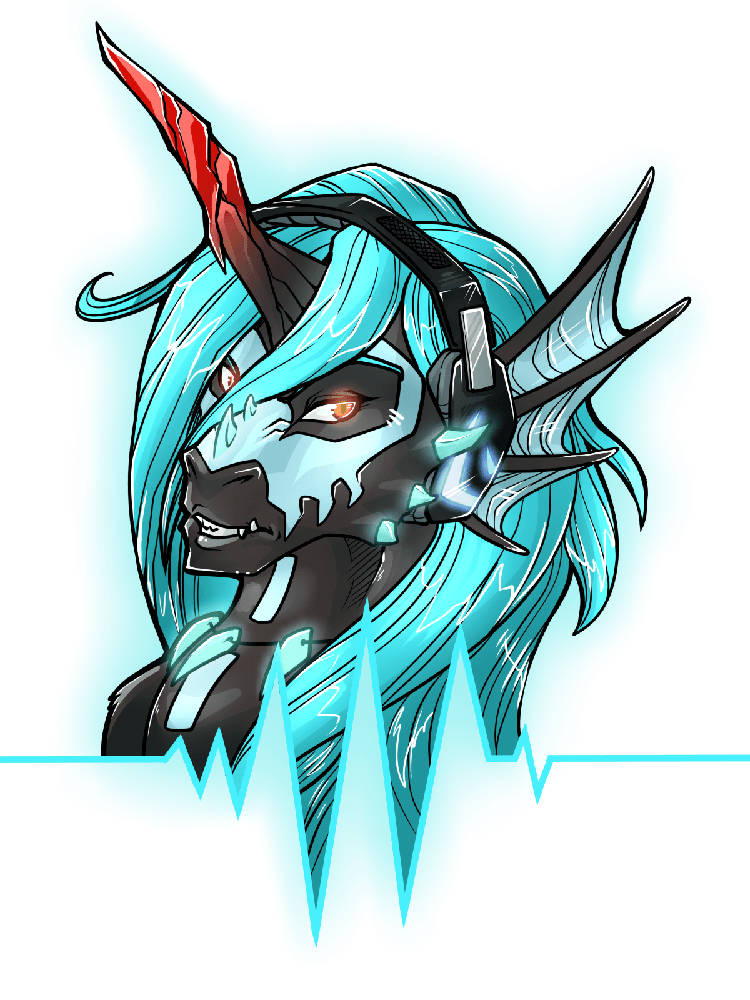 Card Games to Full Size Flags, and everywhere inbetween.
Table
37
Brony Mom Tees
Show your love and support for your Brony!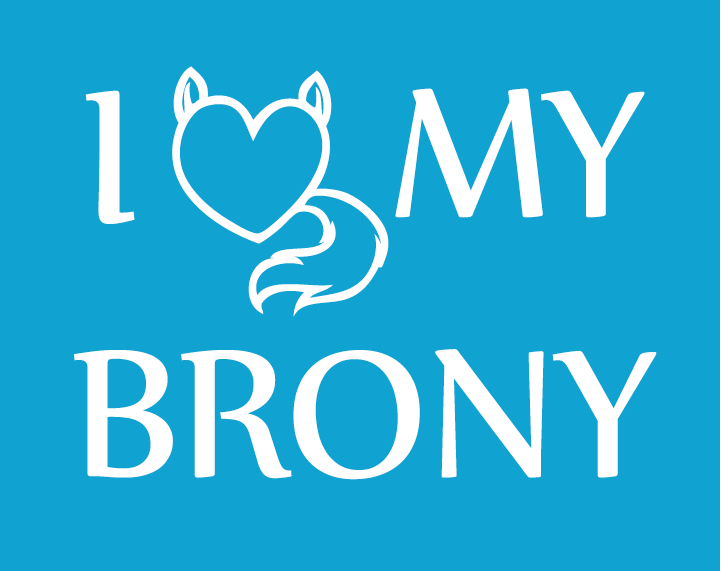 Providing apparel for the entire family. Moms, dads, everyone from babies to grandparents, can now wear their heart on their chest, showing love and support for their Brony!

The Dungeon Crawling RPG Card Game - With Ponies!
Table
25 & 26
Choco Pony Tarot and Con Artist Comics
Creating tarot cards and transformative art.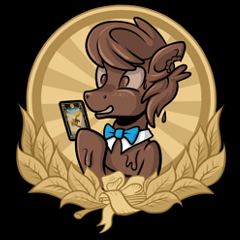 Chocolate Pony (SouthParkTaoist) is selling pony themed tarot decks and card games including the Equestria Tarot, Changeling, Pony Racing, Horse Famous, TSSSF expansions, and more. As well as pony themed enamel pins, flags, wallscrolls, badges, comics, an
Table
14
Christa D
Illustrator|Sculptor|Fangirl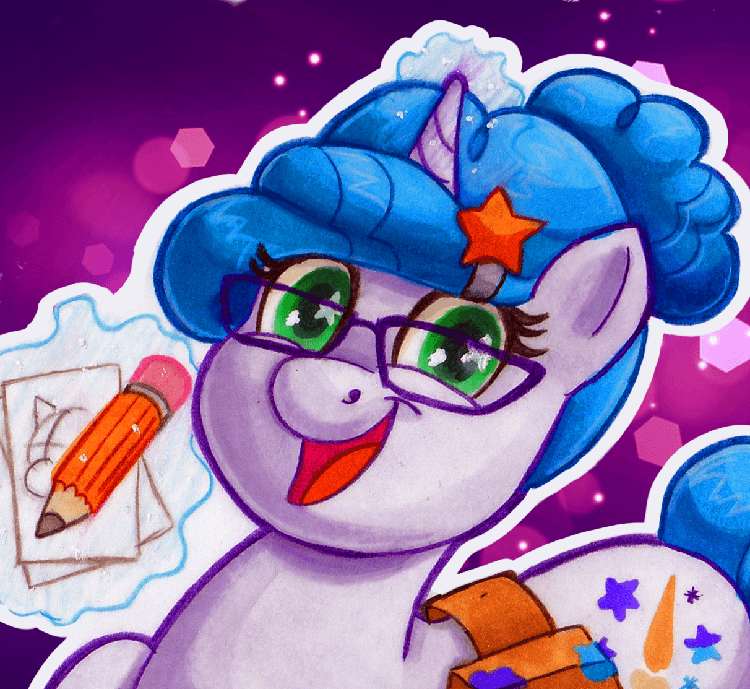 I will have original art prints, stickers, buttons, keychains/charms, and Alicorn Amulets made from cast resin at my table.
Table
58
CrescentScript
Minimalist Ponies & Nerdy Knick-Knacks!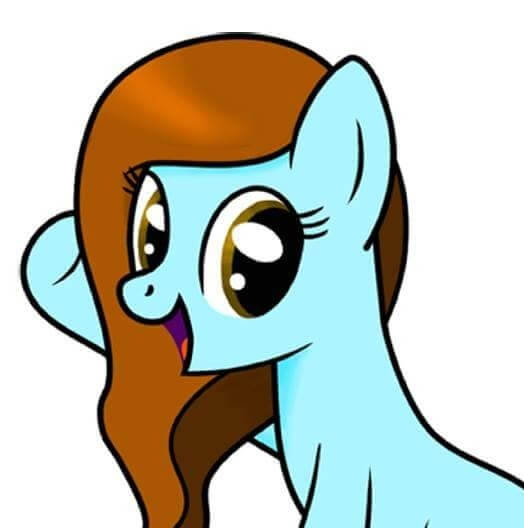 I will be selling minimalist MLP prints, as well as my Deemo x MLP crossover series! I'll also have "Catpuccino" enamel pins from Mirai Maid Cafe~!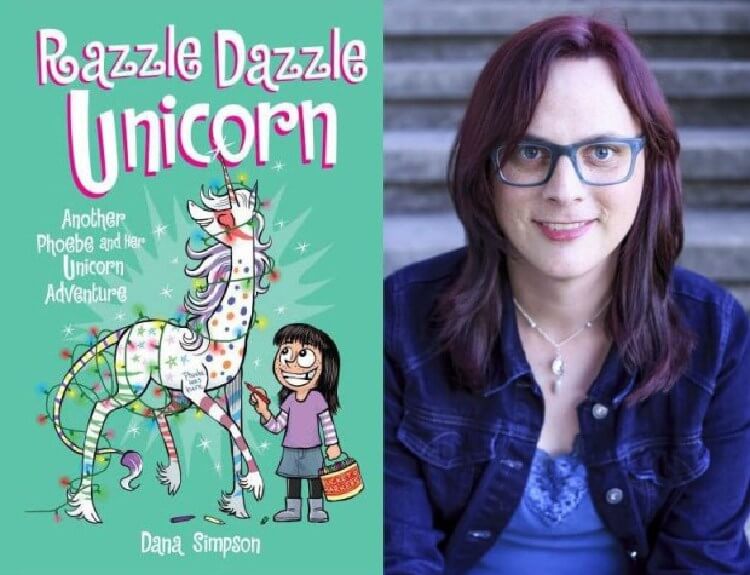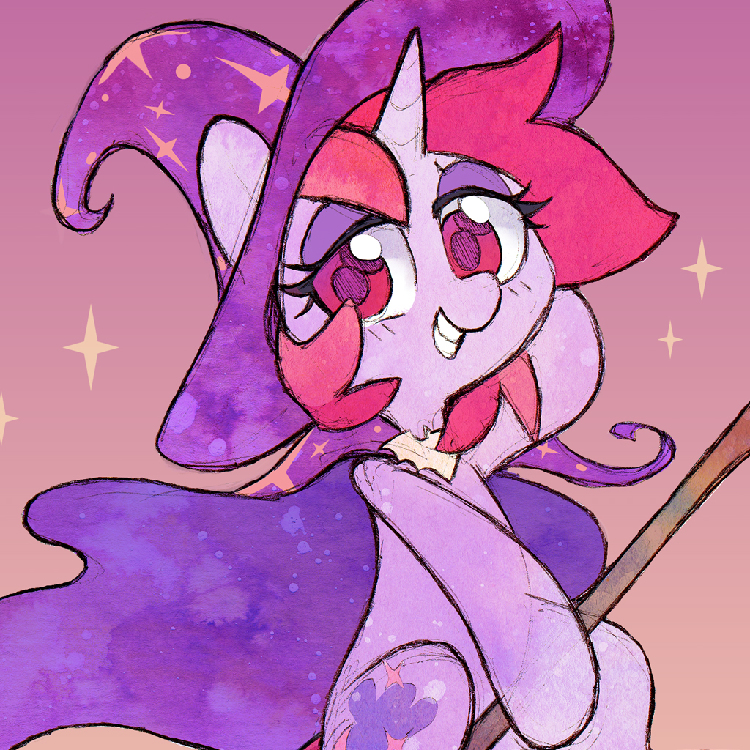 Dawnfire (aka Celebi-Yoshi) sells prints, stickers, acrylic charms, mousepads & playmats, and pinback buttons (including the silly googly-eyed ponies). Copic marker commissions taken during the con!
Table
13
Doodle Sweet Designs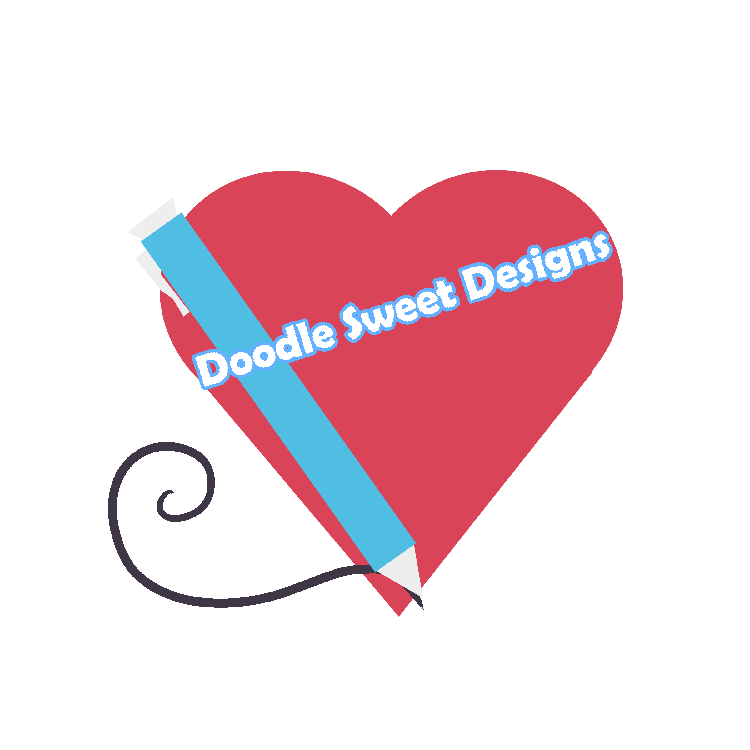 Doodle Sweet Designs specializes in bright, colorful art prints in both standard and poster sizes, Postcards, Badges, and on the spot Commissions! I also have adorable charms that can be fitted for a phone, a necklace, earrings, anywhere you'd like to hav
Table
39
Dragon's Treasures
Ears and Tails For Everyone!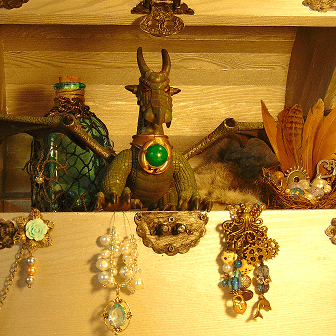 Tails, Ears and so much more! Come see us as we have hand made ears and tails for all ponies, and the STEAMPUNK PONIES are back! Come see the Twilight that will be up for a Raffle this year!
Table
48
Dshou & kawaiipony2
I'll be productive next year.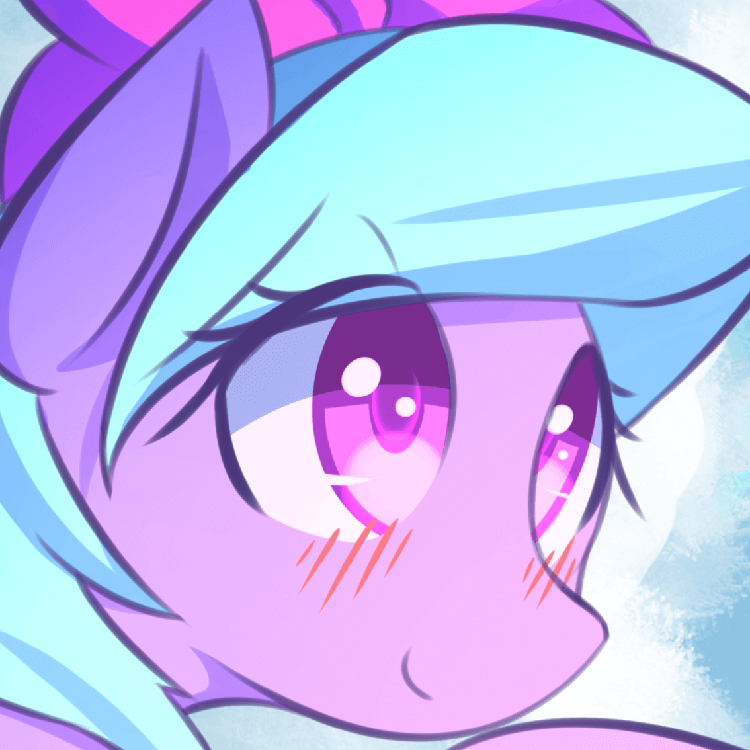 ~Pony Art~
Table
30
Earth-Pony Creations
Ponies and Lasers!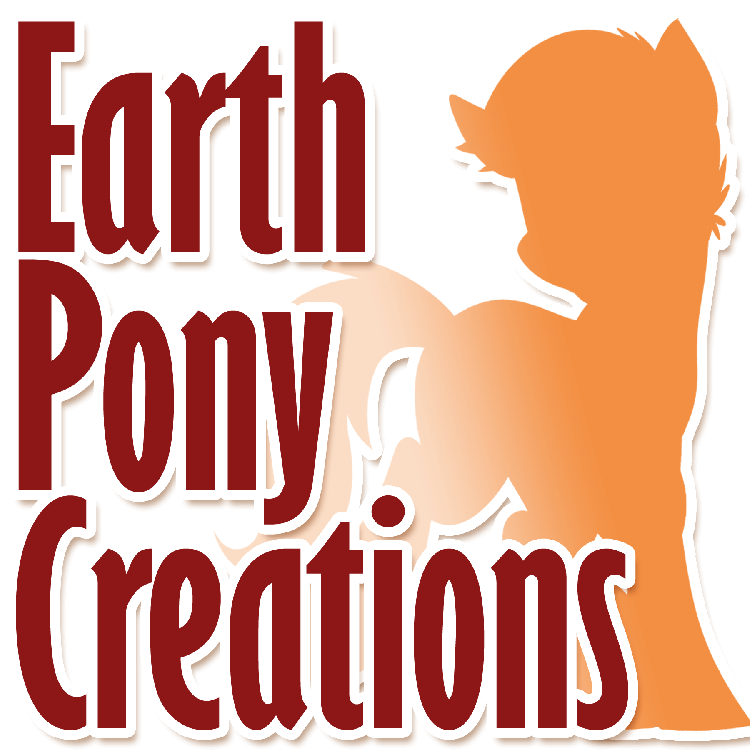 Ponies and laser cutters! Wall art, magnets, belts, keychains and more, all made with a laser and done collaboratively with artists from the community.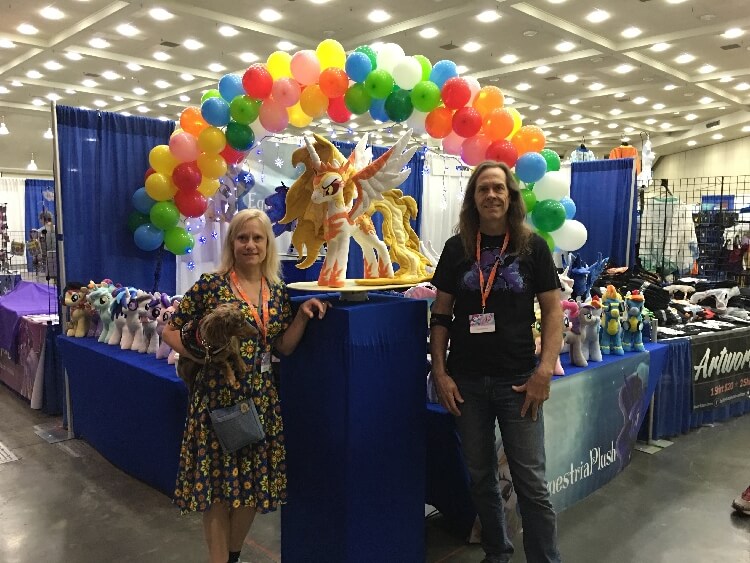 My little pony show accurate plushies :)
Table
40
Fey Market Custom Ponies
Your dream pony? I can make that~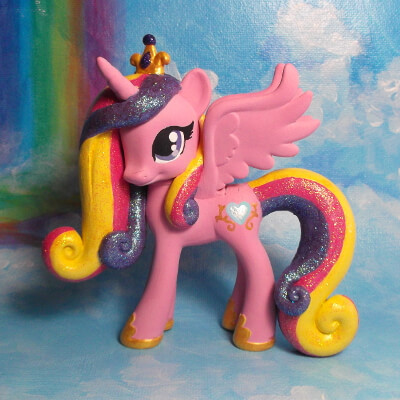 Straight from that little market alley that wasn't there yesterday, Sanada Ookami is the owner and artist, with a focus on hand-sculpted models of your favorite characters from My Little Pony. Whether it be a detailed mane character in their Gala dress, y
Original art, cut-paper, badges, and prints!
Table
44
Frog & Cog Creations
Yes, that is a shark on a moped!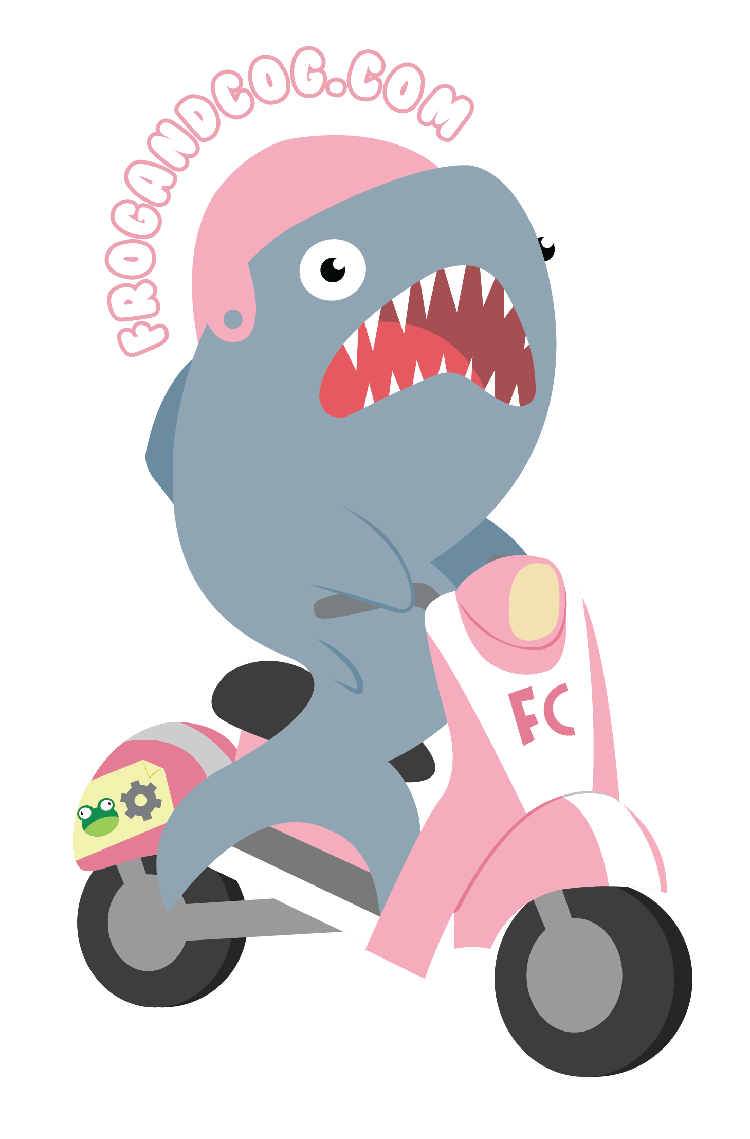 Stickers, stickers, stickers galore! You've never seen so many stickers before! We've got stickers, pins, and so much more! Stop by and see us!
Table
15
Goat Train
"In Goat We Train"
We specialize in cute, fun artwork meant to leave you smiling! Feral ponies, anthro ponies, humanized and beyond - we've got it all!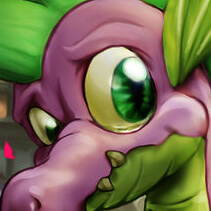 Prints, buttons, mouse pads and more featuring original art by Harwick.
Table
62
Hollulu
Your Friendly Neigh-borhood Mothpony Ambassador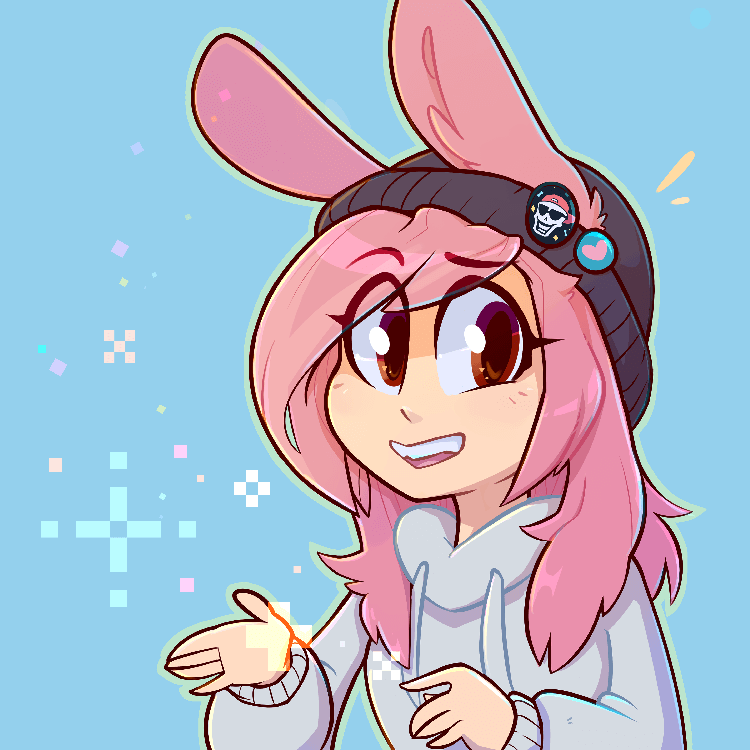 Holographic Prints, Acrylic Charms, Pinback Buttons, Art Commissions, and more!
Selling colorful artwork and prints of both the pony and Equestria Girls variety!
Table
45
JustaSuta
That's the Dream!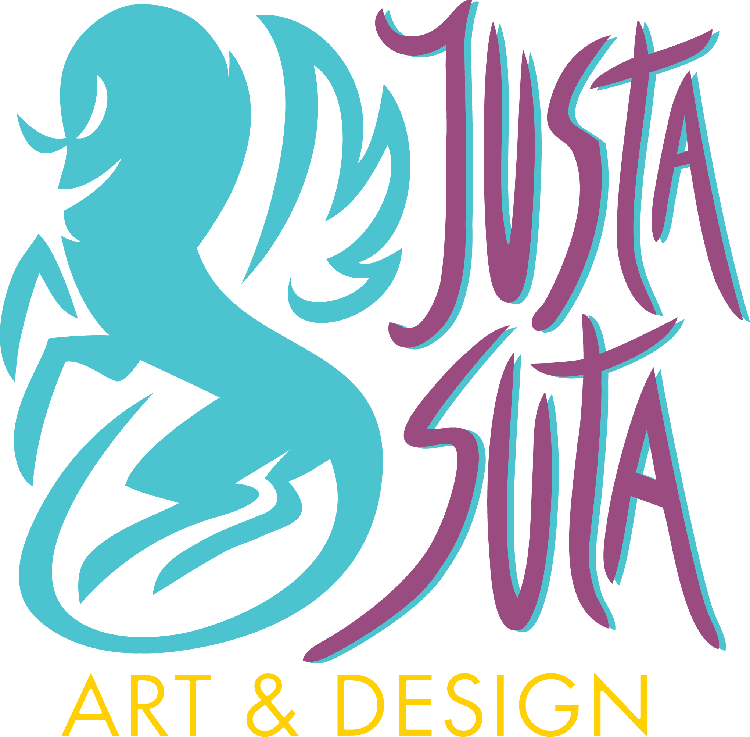 Colorful, cool and kinetic art featuring your fave fandoms and mystical creatures. We've got prints, charms, stickers and custom commissions and badges! Bags and Necklaces too! Come check it out!
Table
43
Kazzy's Plush Emporium
Selling cute and unique handmade plushies with personality!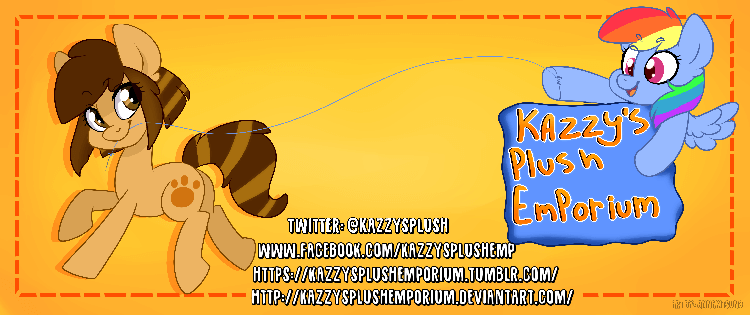 Our booth will be selling handmade pony plush. We try to have high quality plush while keeping affordable prices. We will be selling a mixed variety of beanie, and standing plush to choose from.
Table
36
KefkaFloyd Art & Lights
Light up your life!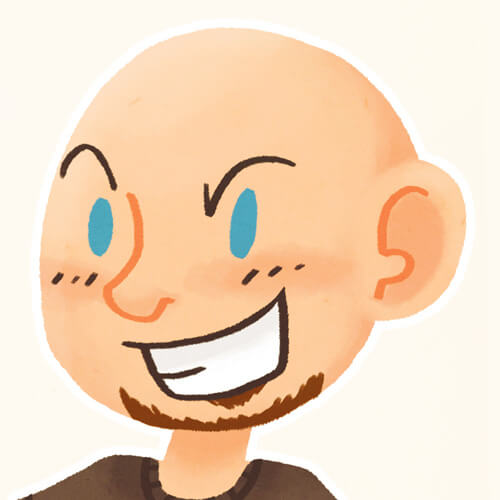 Featuring an assortment of designs from ponies, anime, and fandoms, my lights won't just light up your room, they'll light up your life! Joined by traditional propaganda posters and other fun items, they're sure to help you make some friends.
Table
59
KellyTheDrawingUnicorn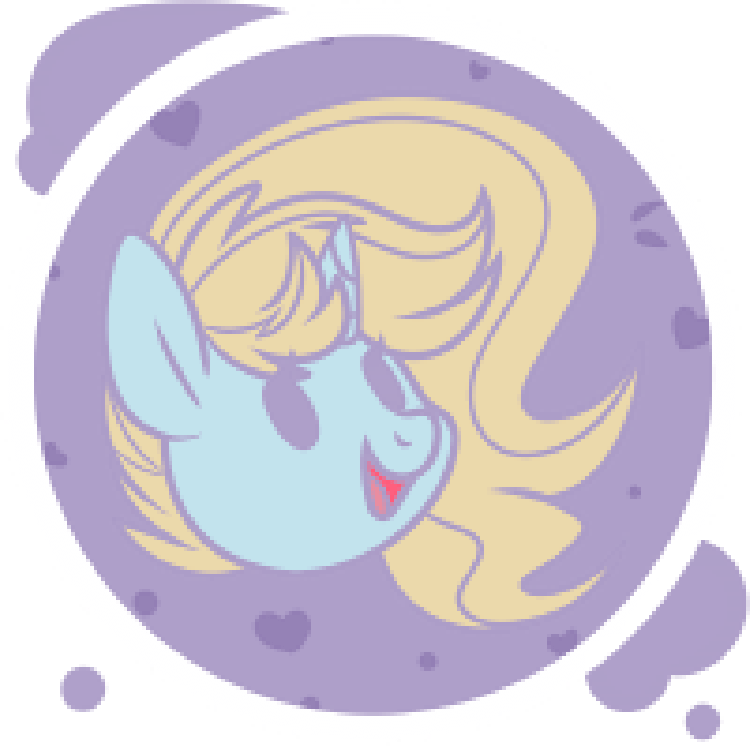 I'll be selling 11x17" prints, buttons, acrylic charms, and traditional and digital commissions! My style is similar to that of the show's!
Table
29
Kemonokapi & Plush by Anto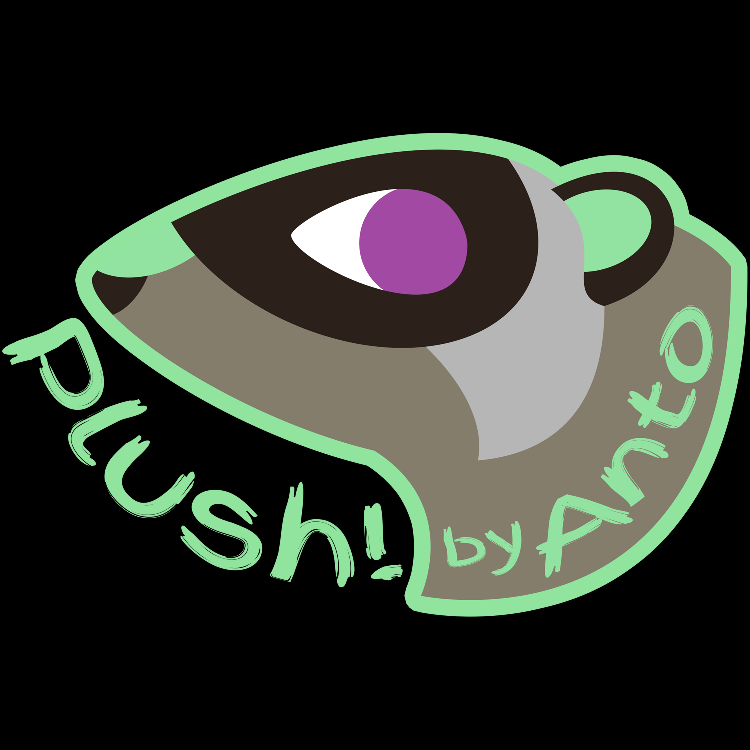 feathers (Kemonokapi) specializes in prints of the villainous variety. You like the bad guys? She's got em!
Plush by Anto!! Making hand made plush in all kinds of specialized variety! 30 inch long beanies!! Ponies in sweaters!! Sparkly ponies!! Unique e
Table
46
Kiriska
flora & fauna | mystery & macabre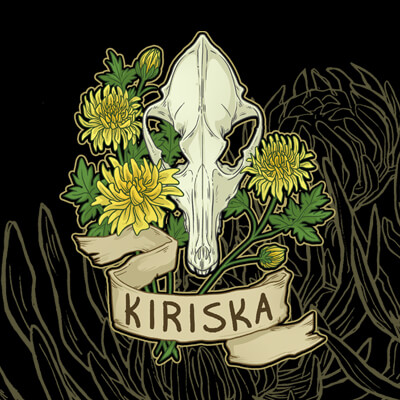 Unique character illustrations, mini prints, buttons, and on-site commissions by local Seattle artist Kiriska.
Table
27
Kitsune's Leather
For your leather needs! No ponies were harmed in the production of these items...okay one stubbed her toe.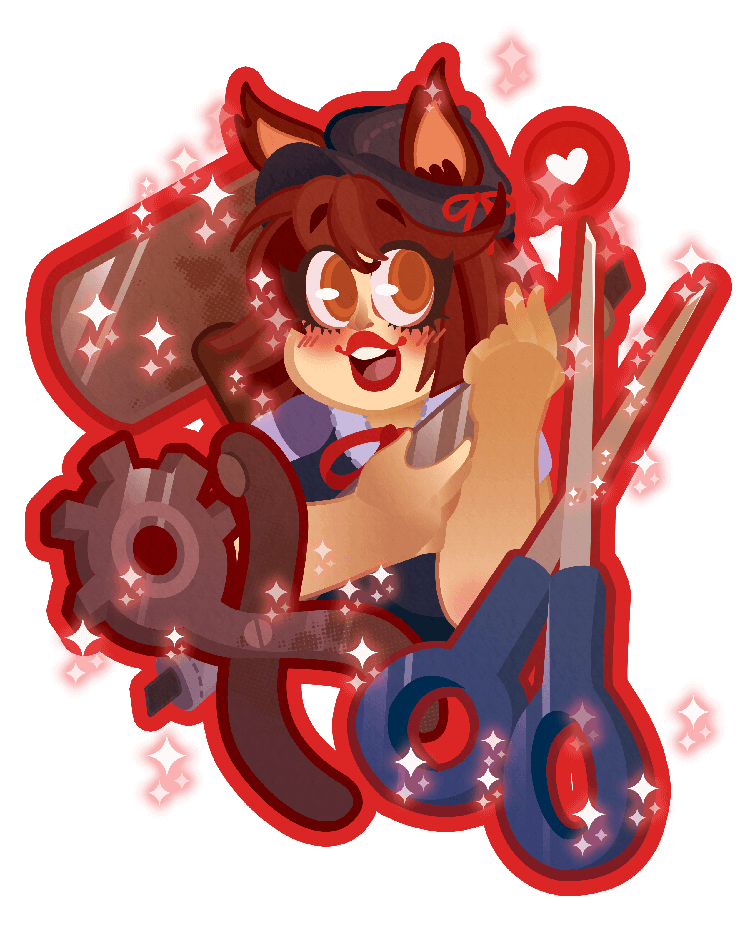 Hello! Here at Kitsune's Leather, we make leather products for all of your nerdy, dorky, fandom needs! Whether you're shopping for yourself or that special someone who's also yourself or the well intention of buying for someone else and you found that one
Table
16
KLPlushies
Plushies, Cuddle Pal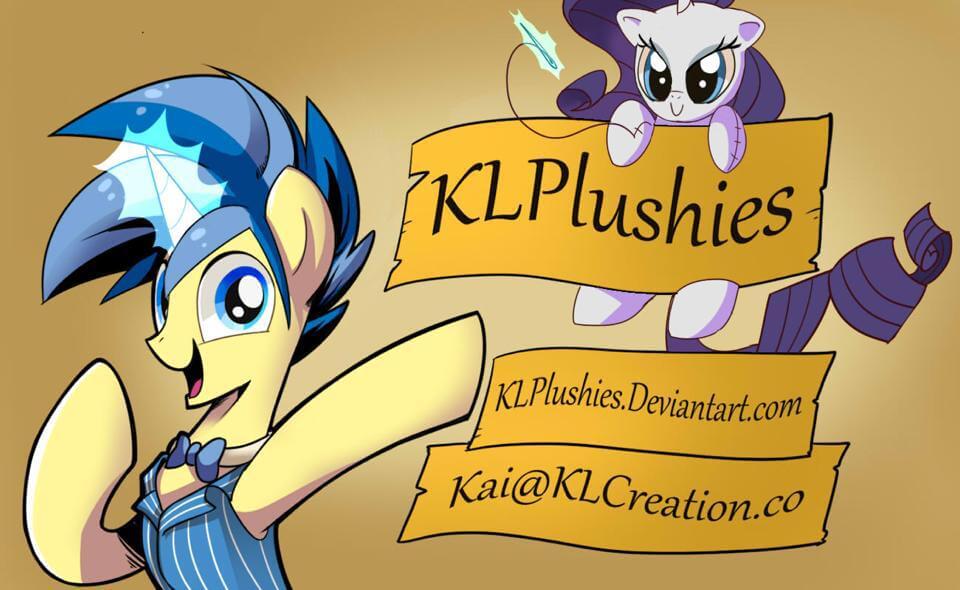 We offers the right sizes of 21" plush suited for cuddling~ Come visit us at our booth and claim yours this weekend at KLPlushies :D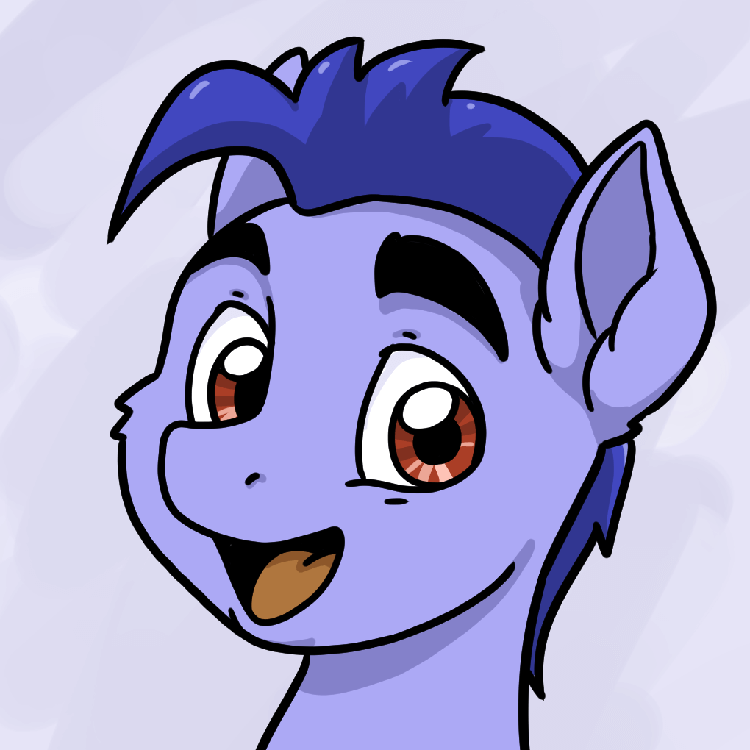 In addition to prints and cards, I offer mouse pads and game mats, coloring books, buttons, and on the spot traditional media commissions.
LvlUp Designs is made up of a family of nerds who have merged their love of crafting and geekiness together to bring unique products to your door! We are in the business of recreating your favorite cartoon, video game, anime, comic book and sci-fi charact
Exclusive Midnight Mares merchandise (including pins, plush, prints, and resin toys) will be available for purchase.
Table
34
MidnightPremiere
Hello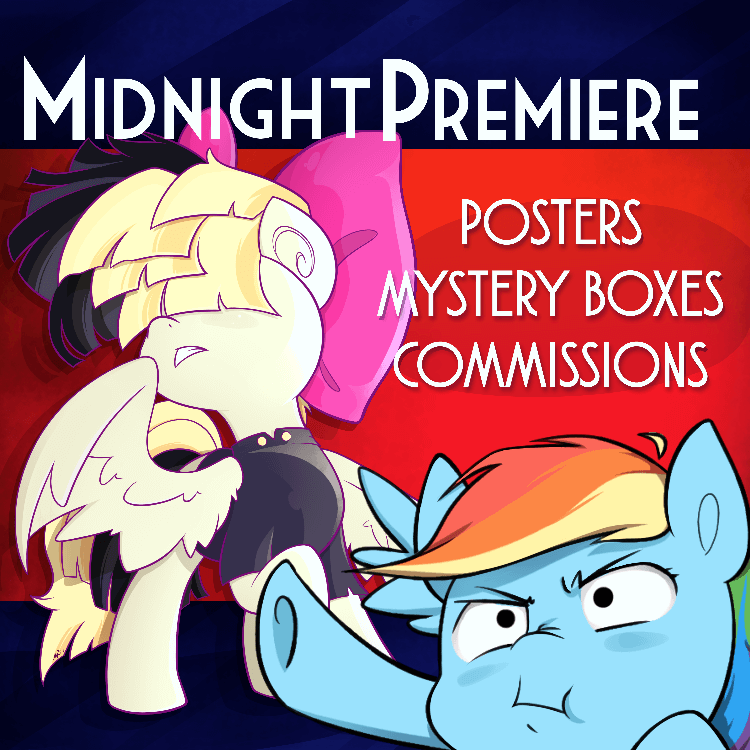 Hey everyone! I am an avid experimenter who loves picking up new projects and challenges. At my booth you can find anything from digital posters and stickers to on-the-spot commissions. I am always learning something new, and I'm eager to share my journey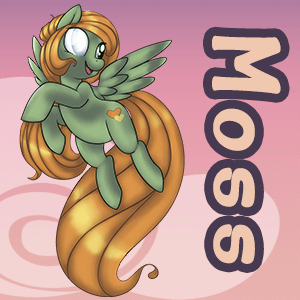 Table
33
My Little Ties
Finest provider of MLP inspired formalwear non-pareil.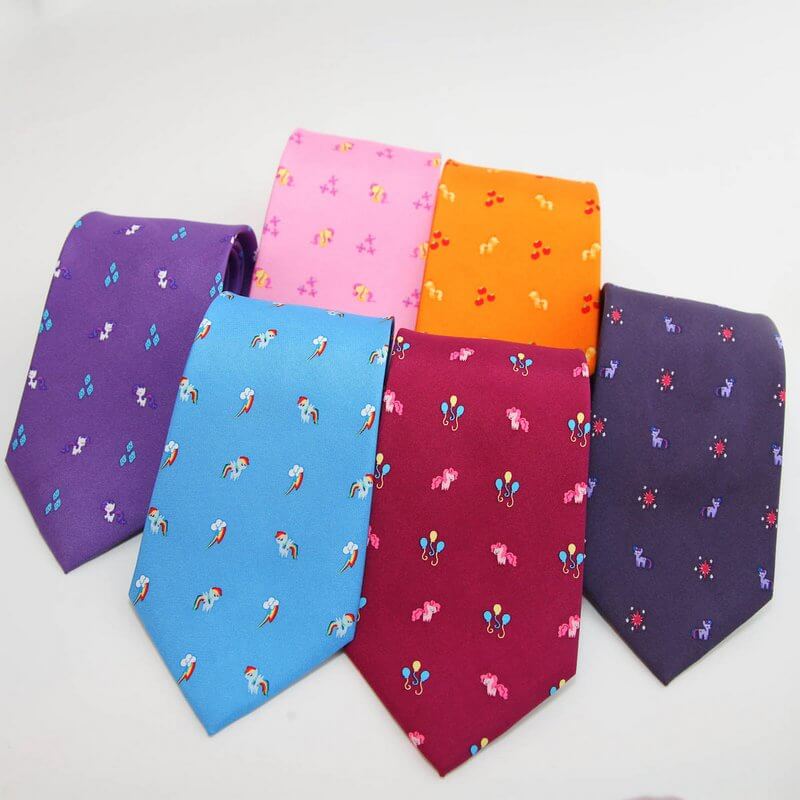 Pony ties, bow-ties, pins, coasters, tankards and all other matter of fancy items, including necklace pendants, laser etched wood art and more.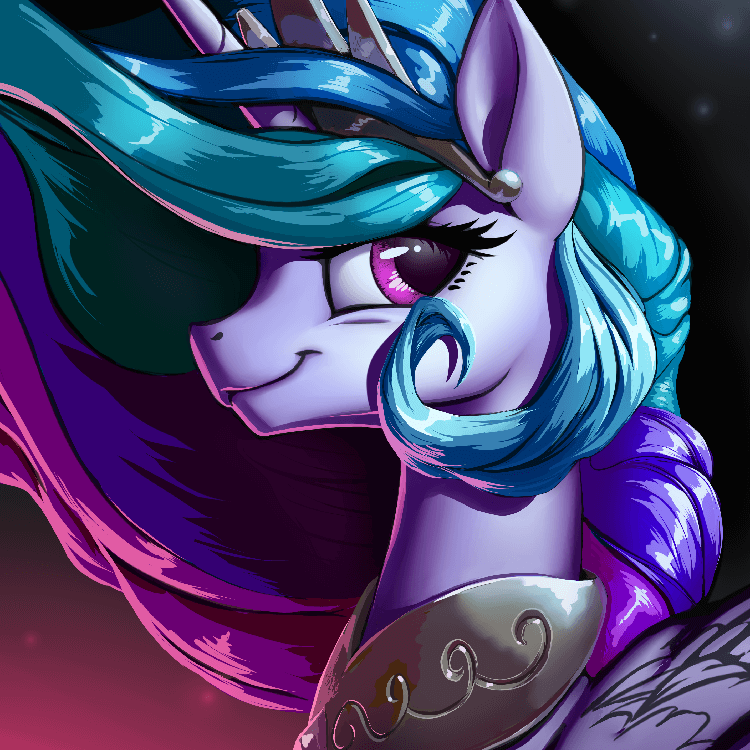 Selling digital painting printed on things. Posters, scrolls, mugs, mousepads, etc.
Table
47
NCMares
My Chi Is Mad Focus, Yo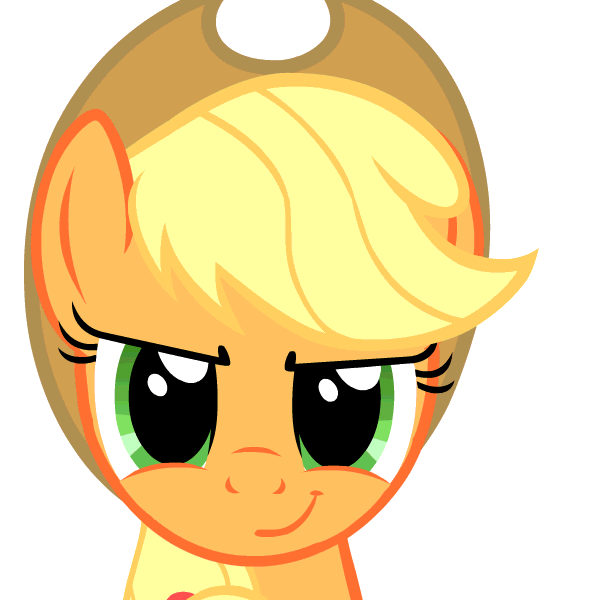 Prints! Big, small, I got it all.
Table
63
Nytewell Art
I want to bring your character to life!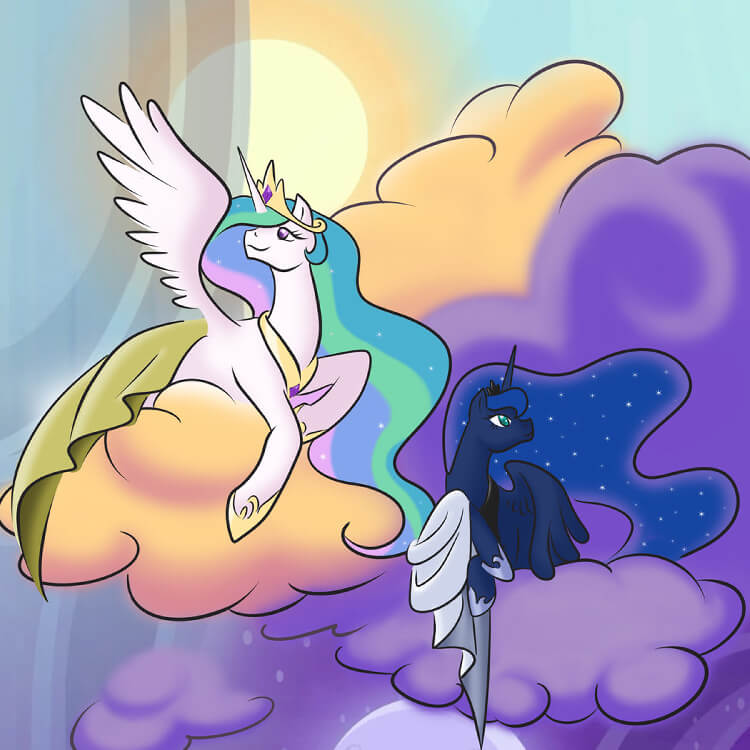 Prints, hand drawn commissions, pins, charms, stickers, and custom badges.
An artist making cute, curvy and colorful art!
Offering custom commissions as well as stickers, prints, and more!
Table
4
Pixel Kitties
Stuff, things and assorted whatever!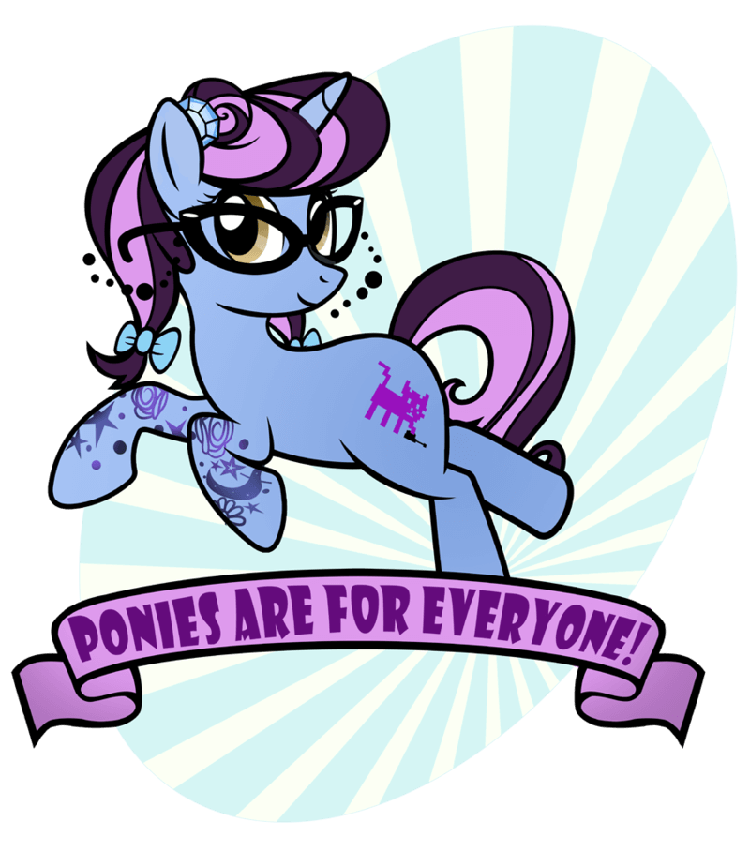 Pixelkitties vendor booth features prints, buttons, replica Harmony Keys,Storybook boxes, FREE stickers and much, much more!
We're back with more adventure than ever before! Bringing ponies and D&D together as they were meant to be from the beginning, Ponyfinder has the books, dice, and adventures to get you going!
Table
17
Rabbit Tales
All Things cute, crafted, and useful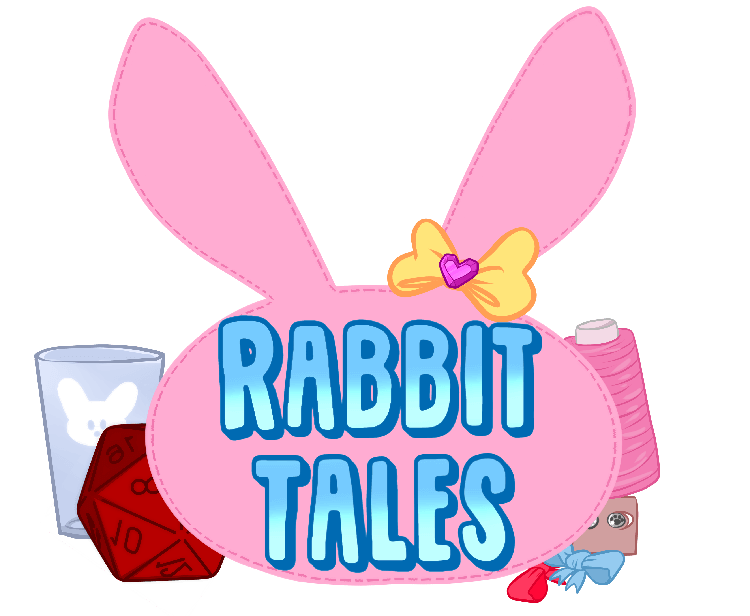 Rabbit Tales is a multicrafting couple that dables in everything from Etched glasses, 3D printed goodies, embroidered towels, and everything in between.
Table
18
Ruirik's Woodcrafts
Hand crafted with love.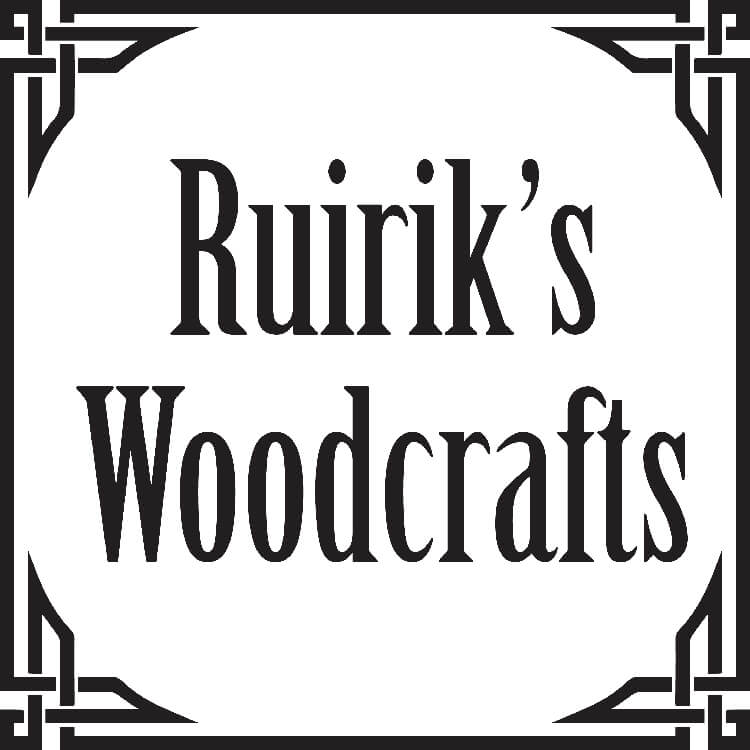 Hand crafted wood products such as pens, pencils, coasters, cutting boards, engraved art, and even some knitted product like blankets, scarves, and bookmarks for a splash of color! Stop by and see what's new for fans of all ages!
Table
54
SilfoeArts
Purveyor of Pretty Pony Princesses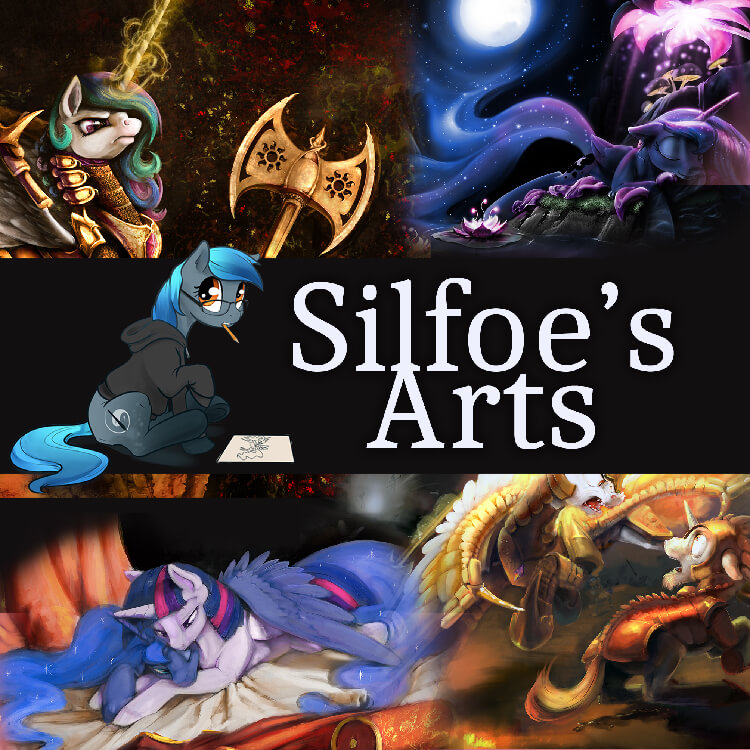 Prints, merchandise (bags, wall scrolls, mugs, towels, blankets), articulated dolls, and on-site commissions

I will be selling premium goat milk soap. some of these will be pony themed, like a cherry-scented Chimicherrychanga soap. I will also have many other favorites such as Sweet Apple Acres, BBBFF and others. I will have a large selection of pony-themed soap
Table
1 & 2
Sugar Mint Cafe
A magical gift for everypony!

Canvas Bags, Pillows, Arm Bracers, Dog tags, Pins, Wings, Plush, Toys and more!
Table
12
TalonsofIceandFire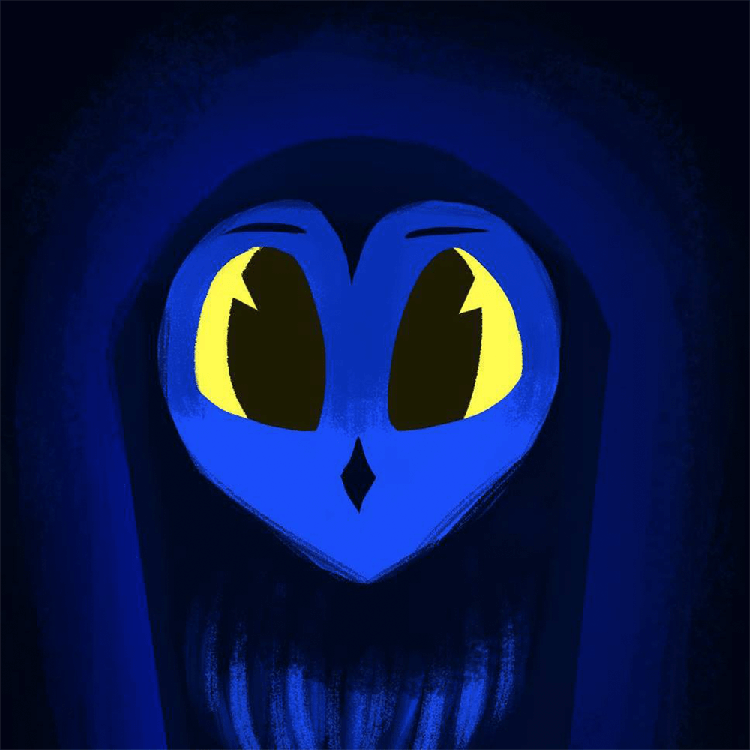 Prints and Poster guarenteed. Coffee Mugs and T-Shirts may also be available.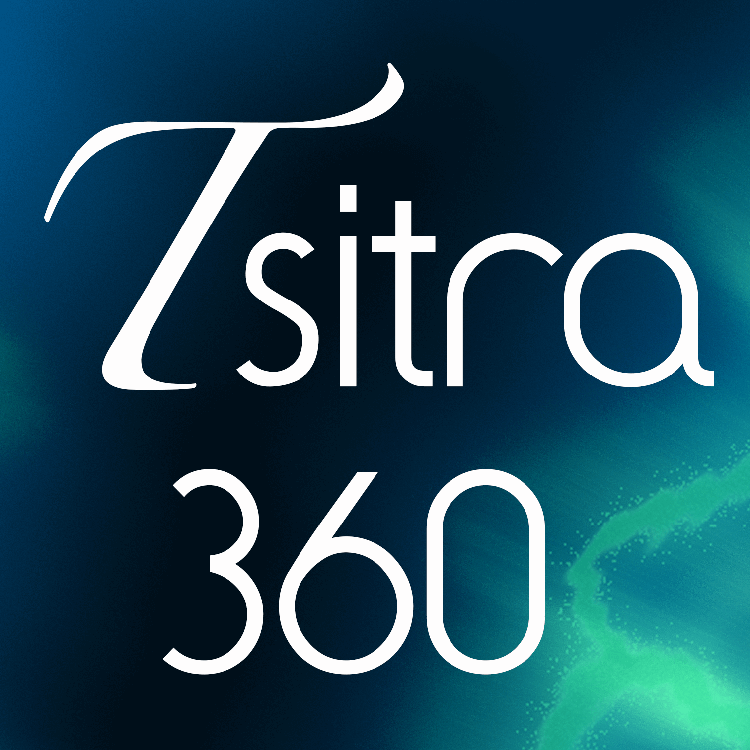 Detailed Art Prints, Officially Licensed Tee Designs, On the Spot Commissions.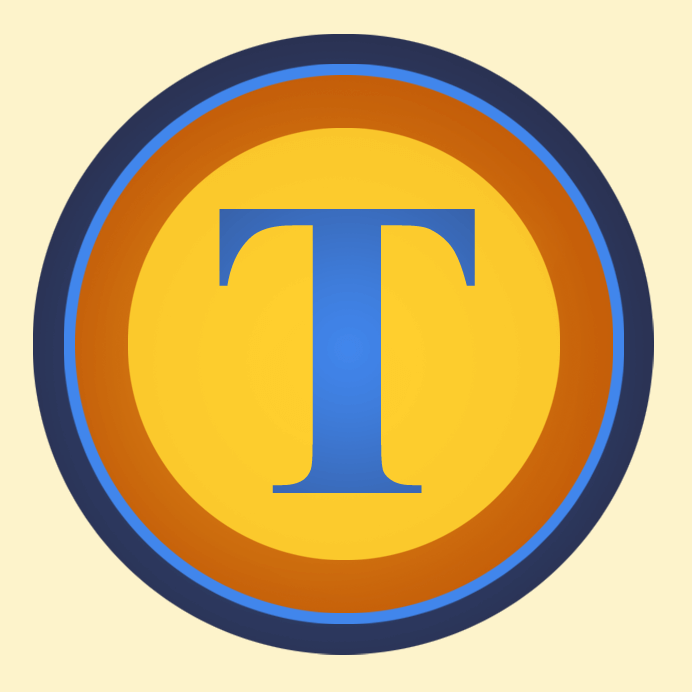 My booth will feature posters, prints, pins, and some fine art canvas prints. I will have a limited selection of hand-drawn pieces for sale, as well as two small stained glass sun catchers, which will be used as raffle prizes.
Table
60
The Unofficial Official Store of Berrytube
Art and fun from a great community!!!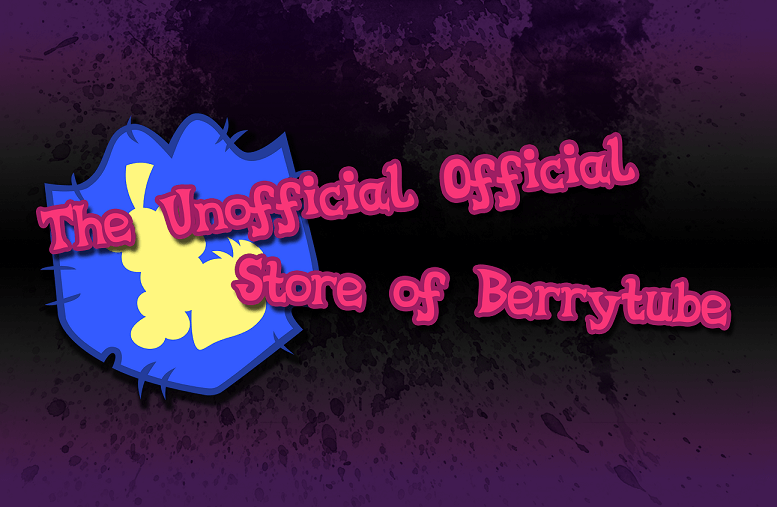 A team of Berrytubers will be selling prints, badges, patches, on the spot commissions, and many other products from a wonderful creative community!
Table
49
Viw's Art
Aaaaaaaaaart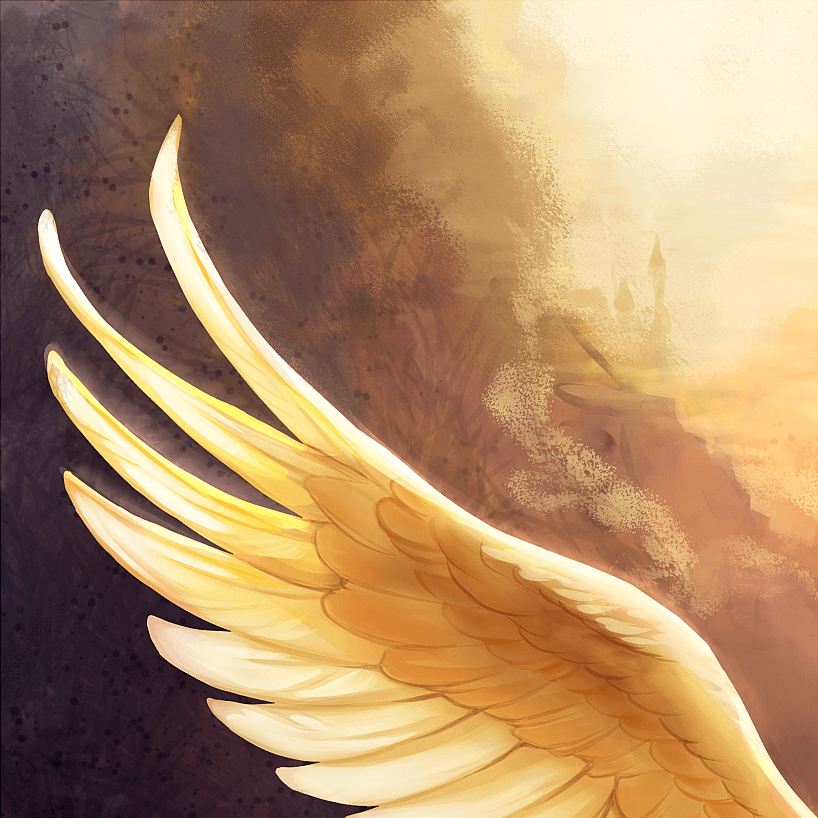 Stop on by for a plethora of painterly pony prints, playmats, mousepads and polished pony pins, and see the premiere of an original content comic.
Table
24
Waffle Wishes
Making wishes, dreams, and fantasies come to reality.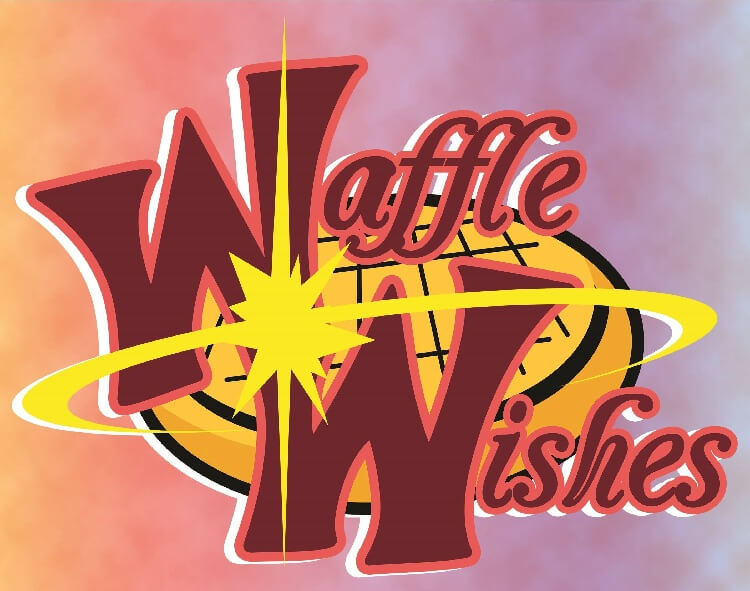 Pony Playing Cards, Playmats, Pillowcases, Plushies, and more!
Table
6
Way2Weird Productions
I'm Silver Quill. Thanks for watching!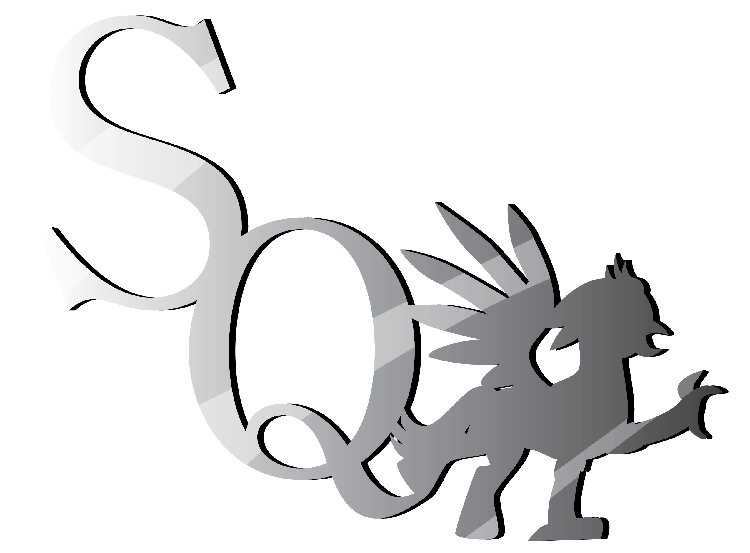 Reviewer and universal punching bag, Silver Quill will be selling prints, buttons, and badges. Stop by his booth for some After the Fact swag and to chat up the show!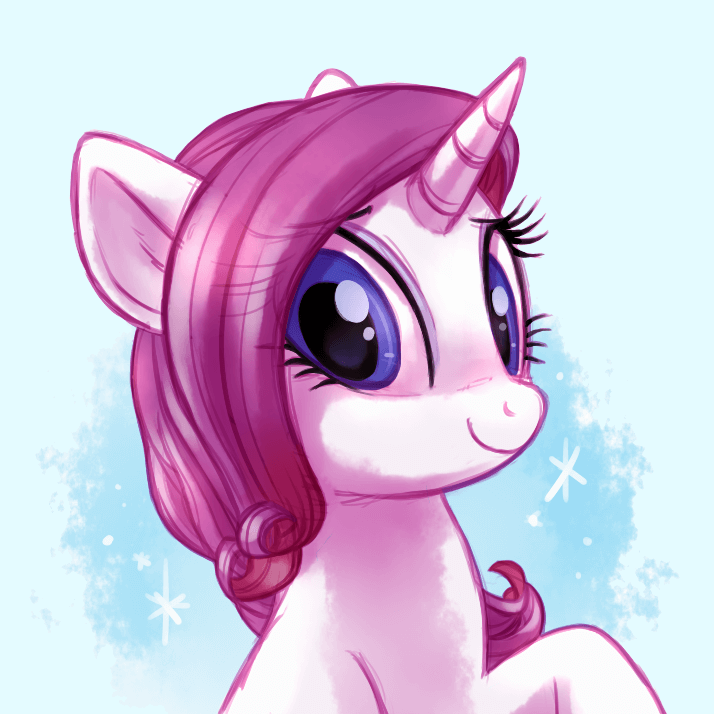 Offering art prints, cards and posters, mouse pads and game mats, buttons, coloring books, and traditional art commissions!
Table
32
Wink Ware
Life can be scary but you can't live if you don't take chances.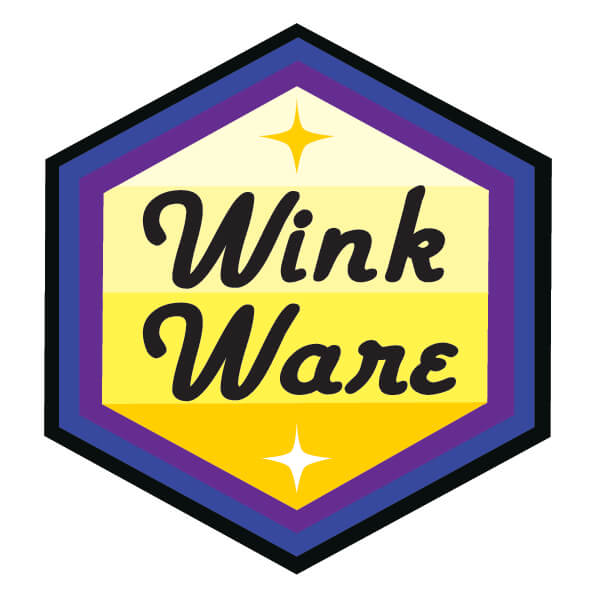 i make hats, scarf, lanyards, button, pins, bags and more. a lot if geeky stuff.