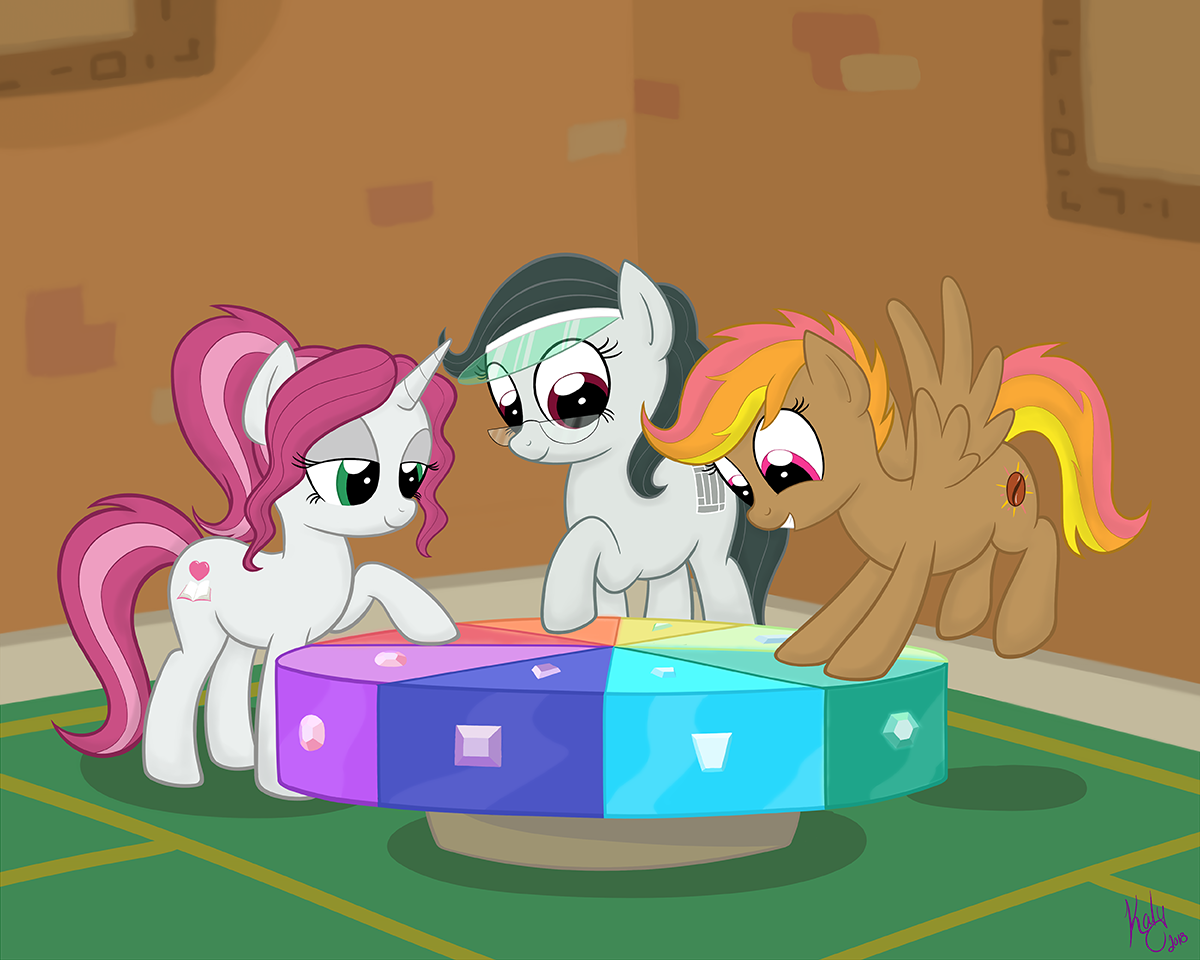 Mystery Of The Seaponies
All new this year is the Mystery Of The Seaponies room! You arrive for a visit with your cousin, Impossible Theorem, only to find her missing! Her journal indicates she may have gone…into the sea?!? Pour through her lab and take a journey into the ocean to rescue her from whatever trouble she has managed to get herself into.
Escape From Camp Discord
Making a return from Everfree Northwest 2017 is the Escape From Camp Discord Room! You've arrived at camp only to find that Discord has taken over and turned everything into puzzles! Can you solve them to earn the merit badges you need to graduate?
General Information
Each escape room is designed for groups of two to six people, but parents are welcome to observe. Foals (aged twelve and under) are welcome, but require parental supervision. Each room is priced at $40 per group, and you are given one hour to complete the room. Rooms will run from 10AM to 10PM on Friday and Saturday, and 10AM to 3PM on Sunday.
Purchase
Escape rooms times are now available for purchase from the button below. Purchase
Be sure to follow @EFNW_EscapeRoom for more information!