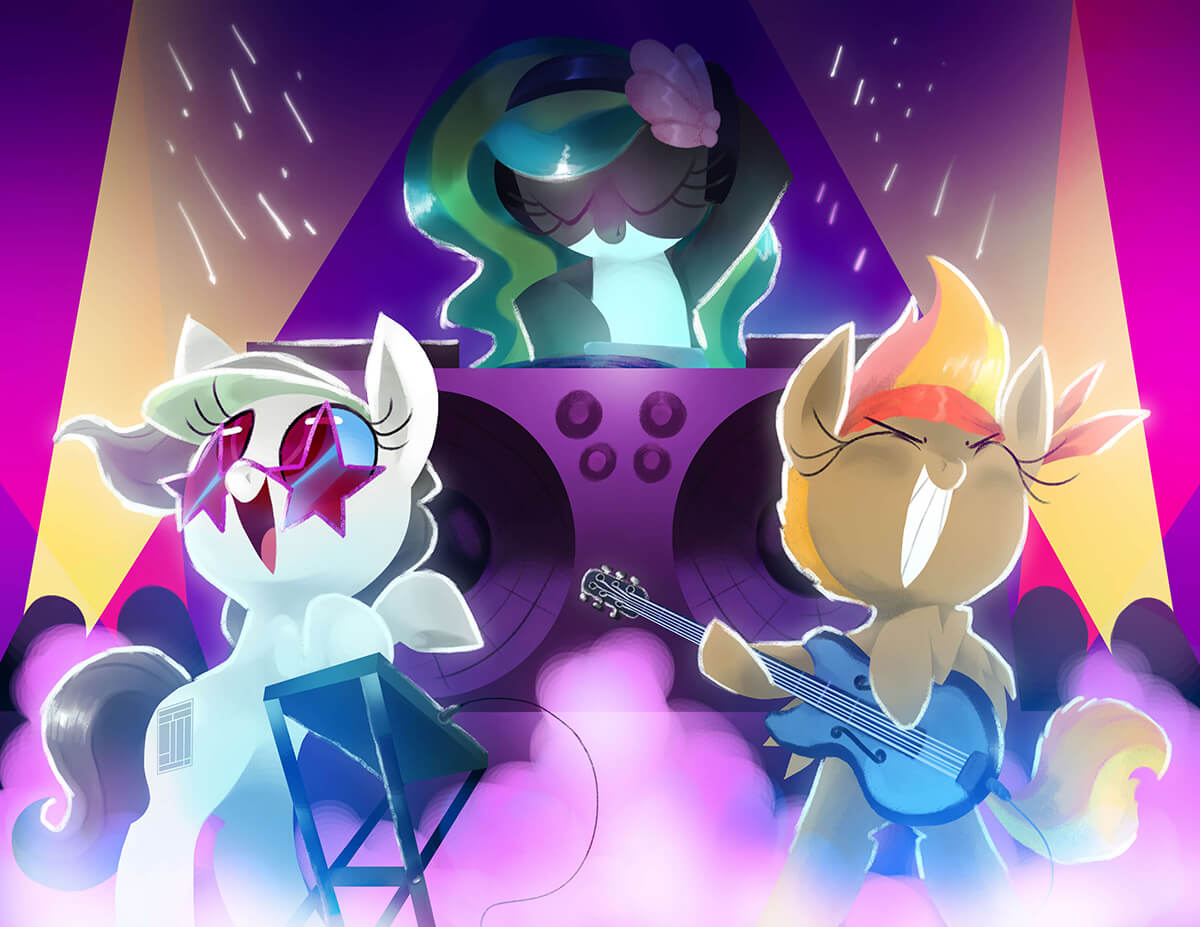 Calling all musicians!! Everfree Northwest is hoping to make our pony concert "Ponystock" and our Grand Galloping Gala the best nights ever! In order to do this, we need YOU! We encourage are any and all musicians, DJs and bands interested in performing at one of Everfree Northwest's two nights of amazing music this year.
Applications are only open until February 28th, so don't delay: hurry to get your submission in now! Positions are limited as there are only a few spots to fill, so make sure that you get your applications filled out with care!
Visit here for the full details and apply asap!
Art credit: talonsoficeandfire